Clean Water for Daphrose
Reported by Rebero Jean d'Amour, Story written by Amanda Mulder
Daphrose, a widow of sixty-five years, lives in the Gashora sector. She used to work cultivating the land, but is too old now to work. She has no children, but raised a nephew and two other orphans as well. Their names are Antoinette, Pascal, and Charlotte.
She heard about water project when a volunteer visited her church last year. She went to the training, then was able to take home a filter for her family.
She used to fetch water from the lake, and then boil it before she could take a drink each morning. Now, she can fetch water, and filter enough to last her for days. In addition, the problem of catching cholera and flu from the dirty water is resolved in her home.
Location:
| | |
| --- | --- |
| Country: | Rwanda |
| District: | Bugesera |
| Sector: | Gashora |
| Cell: | Biryogo |
Solution: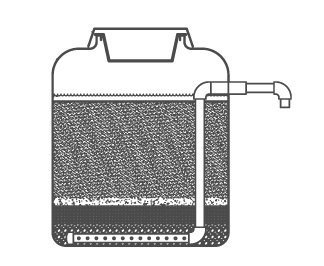 Our 150-liter bio-sand filter generates enough clean water that two or three families can easily share them. We use these filters in places where the water is so muddy and foul that no other filter could handle it. Each family receives extensive training and ongoing volnteer support to maintain the filter, which can last indefinately.