Rukumberi Volunteers Training on Filter Assembly
Reported by Rebero Jean d'Amour, Story written by Amanda Mulder
In August, Water Project volunteers completed training on assembling SAM3 Household Filters. Jean Damascene is the President of Water Project volunteers in Rukumberi. At the training, he told us, " I am happy to have been trained in assembling water filters. In this training, I have been able to understand how water filters are assembled and used after assembling them. I was very interested to have clean water after filtering dirty water. I am sure that people who will get water filters will no loner have waterborne diseases and will be healthy. I thank all people who were involved in training us on filter assembly and use."
Location:
| | |
| --- | --- |
| Country: | Rwanda |
| District: | Ngoma |
| Sector: | Rukumberi |
| Cell: | Rubona |
Solution: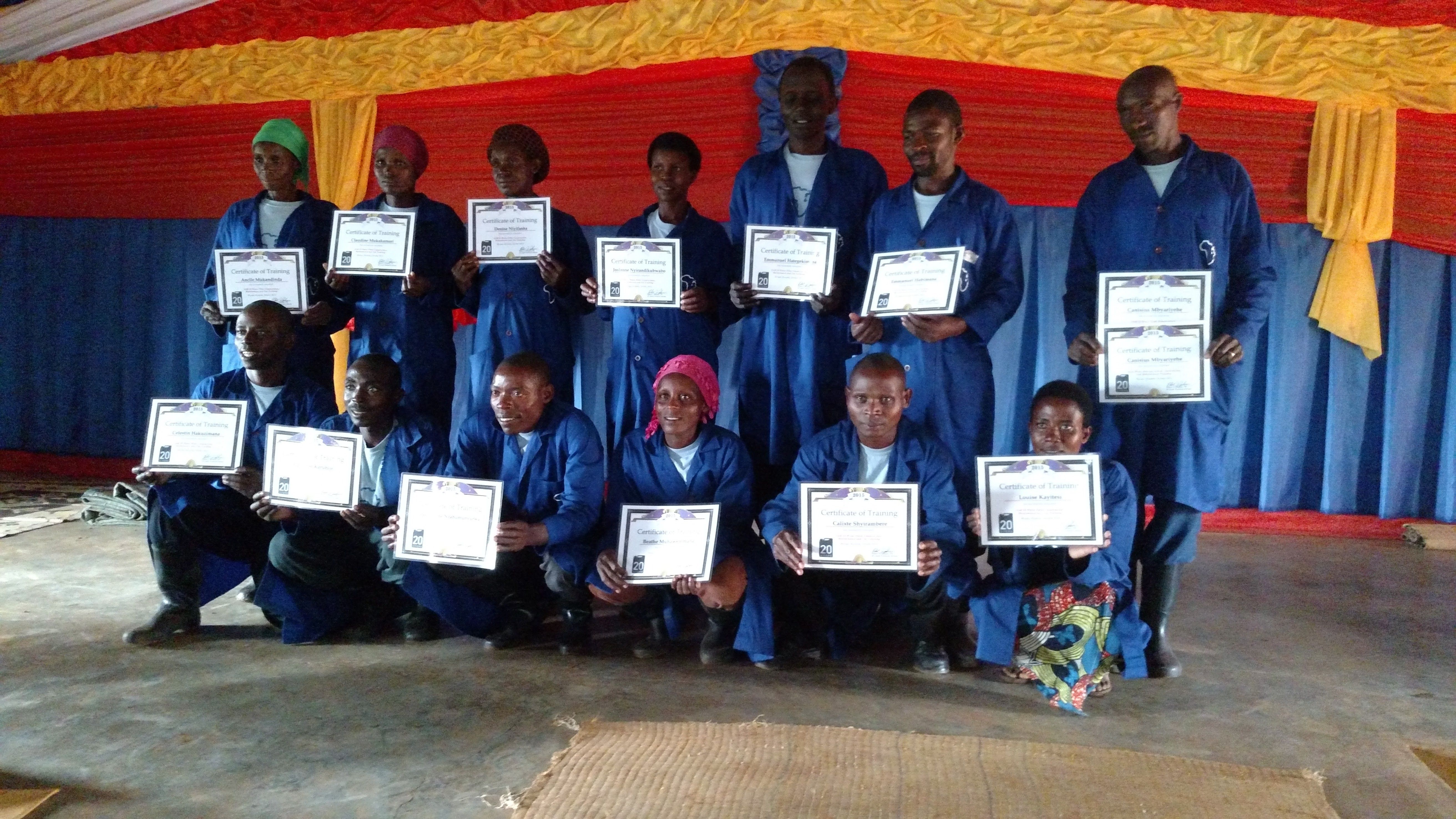 Volunteers are the key to our success. All volunteers receive training on water, sanitation and hygiene principles as well as how to build, operate and maintain filter technologies. Volunteers complete a certification program that ensures they are prepared to train and support recipients.