Volunteers and Health Workers Train Together
Reported by Rebero Jean d'Amour, Story written by Amanda Mulder
In June 2020, Water Project staff conducted training for volunteers and Community Health Workers. The 56 participants were divided into two groups, meeting on seperate days to allow for adequate social distancing during the training.
The purpose of the training was to help these two groups work together more closely to promote hygiene practicies such as hand-washing, the proper use of face masks, and social distancing practices. During the response to COVID-19, it has become very apparent the shared goals of these groups and they have agreed to work together, particularly during community service days [when they resume], to acheive shared goals. Training was also provided to these participants about how COVID-19 can be prevented.
Moving forward, volunteers will be working more closely with health workers to form hygiene clubs and continue to find ways to equip local families with the skills and resources necessary to wash hands and follow best hygiene practices for preventing the spread of disease.
Location:
| | |
| --- | --- |
| Country: | Rwanda |
| District: | Ngoma |
| Sector: | Rukumberi |
| Cell: | Rubona |
Solution: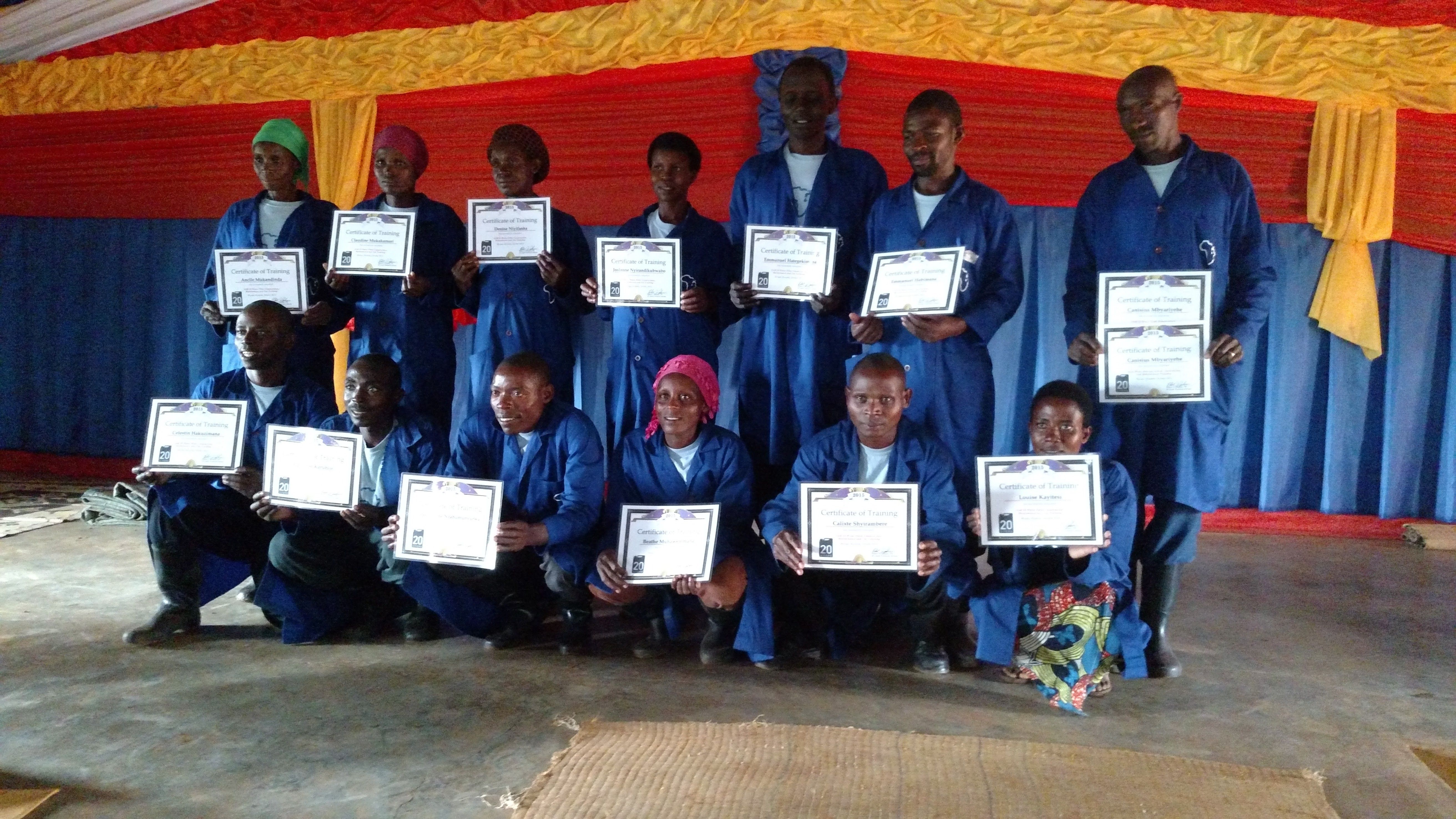 Volunteers are the key to our success. All volunteers receive training on water, sanitation and hygiene principles as well as how to build, operate and maintain filter technologies. Volunteers complete a certification program that ensures they are prepared to train and support recipients.