Staff and Volunteers Meet in Rilima to Discuss Water Project
Reported by Rebero Jean d'Amour, Story written by Amanda Mulder
On September 19, 2019, Water Project staff hosted a meeting at ADEPR Nyabagendwa Church. We invited members of the Church Network Committee to discuss progress on Water Project activities in Rilima. Nine pastors and 34 volunteers attended the meeting. During the meeting, we highlighted what had been accomplished so far and discussed how to move the project forward. The Church Network Committee is working on a plan to build additional Rain Water Harvest Systems on churches that did not get a system yet. They also requested bicycles on behalf of volunteers who are traveling long distances to distribute SAM3 Household Filters and complete home visits.
Finally, in the meeting, participants made plans for a walk for hygiene and sanitation in October. The walk will raise community awareness on use of safe water, hygiene, and sanitation behavior change.
Location:
| | |
| --- | --- |
| Country: | Rwanda |
| District: | Bugesera |
| Sector: | Rilima |
| Cell: | Ntarama |
Solution: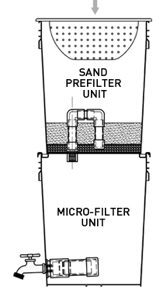 SAM3 (Sand And Membrane) filters are placed in households for a family and their neighbors. They meet WHO's standards and requires no electricity to function, making it ideal for rural communities. Each family receives extensive training and ongoing volnteer support to maintain the filter for it's 10-year-plus lifespan.